AMZ Seller Insider Information: Trademark Complaints on Generic Products & Winning Appeals for Safety Complaints
I love today's inside information because you get to meet another member of our killer team. In today's inside information for Amazon sellers, I'm going to talk to you about trademark complaints on generic products and a small bit about trademark law. But before we get there, Jacques Lavaud, one of our incredible paralegals, one of the brightest people we have on our team, is going to talk to you a bit about how he won a safety suspension. So, I'm turning the camera over to Jacques. Jacques, tell Amazon sellers how you won a safety suspension.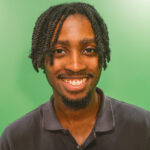 I'm here to talk to you about one of my recent successes. One of my clients received safety complaints for products they were selling on Amazon in regards to tea packets that he was selling that had a production date labeled on the front of the packets, but the expiration date was actually labeled on the inside. Customers were getting confused with the production date and the expiration date. They ultimately thought that the production date was the expiration date, which led to the safety complaints. So, what I recommended is to print the expiration date with a 12 point font in front of the packaging, so that way there'll be no customer confusion. We detailed that in appeal, and he ultimately got his account reinstated.
Before we get to trademark issues on generic products, I want to tell you about hickory-flats.com, a company created and personally managed by Tim Jordan himself, an incredible thought leader in the Amazon space. They teach you how to source and sell. The main goal of Hickory Flats, the main goal of Tim Jordan is to create freedom and stability. I think that's absolutely vital; freedom and stability by owning your own Amazon-based business. Also I can let you know, it's right there on Tim's website because he is certainly not shy, his course is the best free course about selling on Amazon. Please make sure you check out hickory-flats.com.
Generic products on Amazon are often the source of listing suspensions, account suspensions, and those IP complaints that are such a pain in the neck to get off of your account. So, I'm going to talk to you about two different issues:
Number one, if you take a generic product, like safety glasses or something that is just the same no matter who is selling it, and you put your trademark on there, you are not really developing any intellectual property rights or any rights in that listing / product. What you need to do is put something else into that product, something else for the consumer, maybe some post-sale benefits, but there has to be something added more than just sticking your trademark on there. Simply putting your trademark on a generic product doesn't really do much for you.
The second scenario is where you buy somebody else's product and then you put your trademark on top of it. Now, that is clearly a trademark violation, and we probably receive two to five calls every single week, year after year, of sellers who say, "But I put my mark on the product.." Putting your trademark on top of someone else's product is 100%, slam dunk, no doubt about it, a trademark violation against that rights' owner, and they're very hard cases to win. What you end up having to do is recalling your inventory and not selling that product anymore, even if it results in you losing money.
If you've been suspended on Amazon, call us for a free consultation today: 1-877-9-SELLER.
GET HELP NOW: The law firm of Rosenbaum Famularo, PC is required by law to assure you 100% confidentiality. We protect your privacy under the Attorney-Client Privilege.
Available for Sellers 7 Days a Week: MON-FRI: 9am – 8pm, SAT & SUN: 10am – 6pm EST
For more information on trademark law: