Amazon Account Suspended?
We can appeal your Amazon account suspension.
Amazon Sellers Lawyer helps sellers address account suspension from a legal perspective. In short, we provide strategic and successful appeal plans that cover every detail of Amazon's extensive requirements for reinstatement.
When you receive an email from Amazon that your account is suspended, you will no longer be a merchant on the Amazon website and it's time for a plan of action. We work to identify the issues in your account and help you meet Amazon's Seller Performance Standards. Contact us to get a plan of action ready for your seller account, let's get your account unsuspended and reinstated.
Amazon account suspension can be reversed with a proper plan of action that will be used as a part of your appeal process to regain your account. Keep your account in good-standing and be sure to avoid multiple suspensions.
---
If you have a suspended Amazon account, you'll probably need help drafting a Plan of Action to get your account reinstated. This is because Amazon refuses to provide exact details on why your account was suspended in the first place. Amazon can reinstate your account usually in 1-2 weeks by submitting a plan of action (POA) within 17 days of receiving your suspension notification email from Amazon. You will not be able to reach Amazon by phone, you must form a plan of action and send it to the Escalation Team for Amazon.
---
Our team's strategy for reinstatement of your suspended account first involves an investigation of your account. Lastly, after we examine your account, we draft an appeal plan that covers every angle of the suspension.
Suspension can occur for many reasons but one of the most common reasons is intellectual property violations, where a brand infringes on another brands property by using a name or image to make commercial gains.
---
We will work to reverse your Amazon Suspension, if Amazon suspended or terminated your account, contact us with the button below and we will start the Amazon appeal process for you. Restore your selling privileges by using Amazon Sellers Lawyer. There can be a number of reasons why your Amazon account is suspended, and we are here to help you identify and resolve the suspension.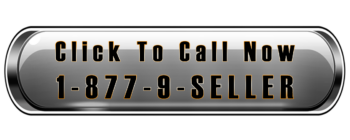 Investigate seller performance, customer metrics, and the alleged policy violations that caused the suspension.
Analyze individual factors to develop an appeal plan.
Address buyer complaints & negative feedback to boost your seller performance & prevent suspensions in the future.
Work with you to identify the best ways you can improve your business.
Construct a Plan of Action to obtain a successful reinstatement of your selling privileges on Amazon.
Seek any lost profits due to buyer complaints and negative feedback.
"We've Suspended Your Amazon Account"
Velocity Spikes
If you sell a lot in a short period of time and you don't have the necessary reviews / feedback to correlate to the spike in sales, Amazon will place your account under suspension. They will continue to review your account until they have verified that you've sold and shipped all items. It's very important to show Amazon that you have actually sold and shipped all of your products.
Patent Infringement
Work with an attorney experienced in IP law. Patent infringement can result in much more than an account suspension on Amazon. Lawsuits are costly. When a party wins a patent infringement case, they can recover 100% of the sale of products made on the patent holder's rights. This can be detrimental to a business of any size.
Feedback Manipulation
Feedback manipulation happens when a customer writes a review in exchange for an incentive. Amazon has strict policies against manipulating reviews because it skews the authenticity of product reviews. Even if it is genuine, if it was produced in exchange for something, that review is tainted in Amazon's eyes.
Hacked Accounts
Amazon sellers that have their accounts hacked generally have the same things happen. Sellers' funds divert to another country and their Amazon account is then suspended. Or, your Amazon account is locked for safe measure against the hacking. We obtain reinstatement of suspended Amazon accounts and we recover funds that may have been diverted.
General Changes to Account
If you are selling or doing business on Amazon, do not change your credit card or your bank account information unless you're ok with a possible suspension. Do not switch from personal sales to corporate. Don't change anything at all. These basic changes can cause suspensions. We see an increase in sellers making account changes and getting suspended.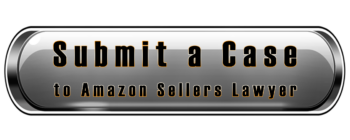 Amazon's Terms of Service state that they give sellers 30 days notice before suspending accounts. However, Amazon laid out 3 key points that they can use to justify a suspension without notification:
Your Amazon account will be suspended if you have breached the Participation Agreement and failed to resolve it within 7 days of being notified. Amazon also reserves the right to suspend you immediately without notice if the breach exposed them to liability toward a 3rd party. For example, if they're at risk of a lawsuit because of the violation, they can render the suspension right away.
If you have been doing anything deceptive, fraudulent or illegal with your account, or Amazon believes you have, Amazon has the authority to suspend your account without the 30 day notice. However, if you are abiding by the rules, then there is no reason why you should be affected by the first two key points.
Your account has been, or our controls identify that it may be used for deceptive or fraudulent, or illegal activity.
Amazon may suspend or terminate your use of any services immediately if they believe you may inflict harm on any of their sellers, customers or their legitimate interests. If you do anything they do not like, Amazon can simply revert to that provision and render the account suspension, without a 30 day notice.
Your use of the Services has harmed, or our controls identify that it might harm other sellers, customers, or Amazon's legitimate interests.