Video Masterclass featuring CJ Rosenbaum: Best Practices in Preventing Amazon Suspensions
In this 1 hour masterclass with Amazon Sellers' Lawyer CJ Rosenbaum, you will learn: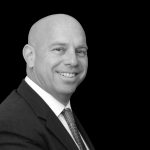 Common problems from Amazon sellers.
Preventing Amazon suspensions & violations.
Protection against counterfeiters & listing hijackers.
The safest way to change an address.
How to open an account without all the hassles.
Best course of action when attacked by competitors.
WATCH MASTERCLASS NOW
Learn how preventing Amazon suspensions can help scale your business to 7 figures at the 7 Figure Seller Summit!
5-Day Free Online Event | Aug 17-21, 2020
GET YOUR FREE PASS ($297 VALUE)
** 7 FIGURE SELLER SUMMIT 2020 BONUS: WE'RE ABLE TO GIVE AWAY 30 FREE ALL-ACCESS PASSES AS PART OF OUR SPONSORSHIP!
For more information on preventing Amazon suspensions:
What do you do now that your Amazon seller privileges have been suspended?
How we helped an Amazon seller with a hacked account. $35,000 was taken out. CJ helped this seller get his funds back.
Copyright Law on Amazon – Part 1
Preventing Inauthentic Complaints

Need help appealing an Amazon account or listing suspension?
Let us help you write a Plan of Action.
Here for Amazon sellers worldwide 7 days a week: 1-877-9-SELLER.