Opening Multiple Amazon Seller Accounts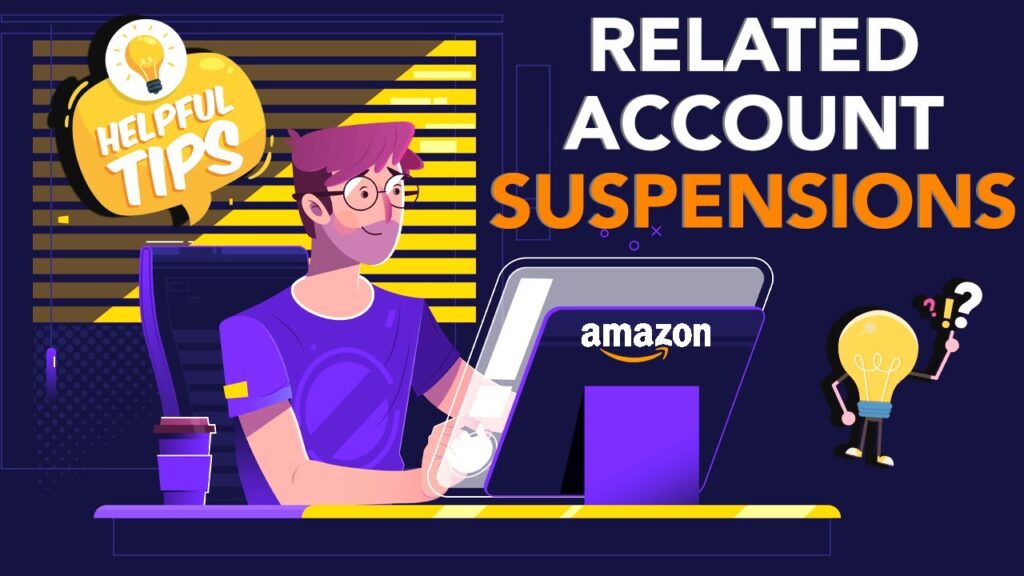 Click for our 3 part YouTube series: Part 1, Part 2, Part 3
It can be very tempting to open a 2nd Amazon account. But what if your 1st account gets suspended? Or worse, banned? It could destroy your online business. Wouldn't it be nice to have a 2nd account to fall back on? Better yet, a 2nd source of revenue to compliment your already thriving business?
Unfortunately, Amazon's Prohibited Seller Activities page clearly states this practice isn't allowed unless you truly need a separate account:
"You may only maintain one Seller Central account for each region in which you sell unless you have a legitimate business need to open a second account and all of your accounts are in good standing. If any of your accounts are not in good standing, we may deactivate all of your selling accounts until all accounts are in good standing."
How do I apply for a separate account?
In your request, provide an explanation of the legitimate business need for a second account.
To be considered for approval, you must have the following:
An account in good standing with excellent Customer Metrics
A separate email address and bank account for the new account
No intention to sell the same products or services in both accounts
Intention to sell in entirely different categories
The inventory sold in each account must be different
You'll receive a response to your request within 2 to 3 business days.
Once you submit your request with all of the above info. (assuming you fit the requirements) you may be able to diversify with a new account. This is the safest way to expand your business on Amazon.
Examples of a legitimate business justification include:
You own multiple brands and maintain separate businesses for each
You manufacture products for two distinct and separate companies
You are recruited for an Amazon program that requires separate accounts
What if I get denied or I don't match the requirements above?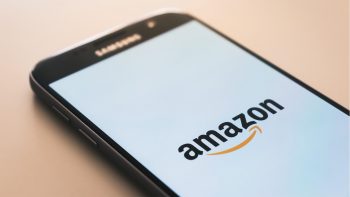 There's one of two routes that business owners can take at this point: continue with the one account or take the risk of creating a separate account. It's about making choices for your business that make good business sense. Sometimes, it could be a good business decision to follow the procedures. It will keep you safe—that is, potentially until the next round of Terms of Service updates. But if you could make hundreds of thousands staying within Amazon's policies, and millions by breaking them, what would you choose?
Considering a separate account without Amazon approval.
The risk of opening multiple Amazon Seller accounts without approval is obvious—you'll get one or all of your accounts shut down by Amazon if you're caught. If you do not get caught, then you have the added value of diversification. If one account gets shut down for an inauthentic or IP issue, the other Amazon account can continue to provide you with income. This is a serious risk, as Amazon won't just ban you. They will likely also keep your revenue on hold indefinitely, so Amazon-only sellers will suffer.
Regardless of Amazon's reason for refusing to release your money, our firm can help try and get your money back via arbitration against AMZ.
What can I do if my second account is suspended?
"If you violate Amazon's policies, open a second account without Amazon's permission, get suspended, and Amazon refuses to release your money, you are not impotent. You can take Amazon to binding arbitration and seek to settle the case or seek an Order from an arbitrator directing Amazon to release your funds.

Why should Amazon be able to seize your funds? Do not allow Amazon to keep your money. Under your contract with Amazon, you gave up your right to take Amazon to court but gained the ability to take Amazon to binding arbitration. If Amazon is trying to keep up to $10,000.00 and you win, Amazon will have to pay the costs. If you need to get an Order to recover up to $50,000.00, you can use the American Arbitration Association's "Expedited Program" and the case will be relatively cheap and fast. If you need to get an Order compelling Amazon to release your funds over $50,000.00, you can still use the AAA… only it's not as fast or inexpensive as it should be… BUT, you can get your money and sometimes more."

– CJ Rosenbaum, Esq., Founding Partner, Rosenbaum Famularo, P.C.
How To Create Multiple Amazon Seller Accounts Without Approval
Sellers get caught daily for creating multiple accounts. Mistakes such as logging into your separate seller accounts from the same IP address can be fatal. The key is to treat these accounts like entirely separate businesses, the same way you would if Amazon had given you approval initially.
Here are the most important things to keep separate:
IP addresses
Computers
Phones
Points of contact
Staff members (with limited access to accounts)
Tax ID numbers
Entities (LLC, etc.)
Domains and hosting companies
Phone numbers
Email addresses
Physical locations
Warehouse addresses
Product spreadsheets
Branding
If this seems excessive, keep in mind Amazon's algorithms are very advanced. It may not be a person who catches your account — it is more likely that their bots will flag you first. Even if just one instance where you (or your employees) forget and use the same computer or upload the same product information spreadsheet into both accounts, you drastically increase your chances of getting into trouble.
Carelessness is the leading cause of losing that additional account. If you have a single login where many employees access your account, it's nearly impossible to pinpoint who set off the alarms. This is why we suggest entirely separate staff and separate locations for each of your companies. There should be zero crossover. This includes you. Do not be the point of contact for both businesses; hire someone you trust to be the POC for your other company.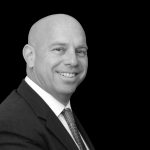 CJ's Side Note: If you're going to open and operate multiple Amazon Seller accounts and do not want to get caught, you need to, at least, treat each account like an entirely separate business. Never use the same computers, never sign on from your phone, never use the same router or cable / internet connection, do not sell the same type of goods, do not upload via spreadsheets, use different staff. Do not let anyone have or even know about the multiple accounts. These are just a handful of ways that we know you can get caught. We do NOT know all of the ways Amazon catches people with more than one account.
The Importance of Immaculate Account Maintenance
If you want to diversify and protect yourself against erratic suspensions, you have to be careful to maintain those multiple accounts. It's crucial to stay on top of account performance issues. This means that your Amazon selling activities cannot be a part-time job, and you must have trustworthy and diligent employees in place. It also means that your products must be above reproach—no prohibited items, nothing counterfeit, and nothing low-quality.
Pay special attention to Seller Performance Notifications, particularly:
Customer Service Dissatisfaction Rate:
This is an overall metric of account health. It shifts based on customer-facing metrics. Aim for less than 25%.
Late Shipment Rate:
This is easier to control if you use FBA. Aim for less than 4%.
Contact Response Time:
If you're a 3P seller with thousands of ASINs, a dedicated customer support staff is essential. Aim for below 24 hrs.
Order Defect Rate:
Private labels & brands have the advantage here. Ensure you have good quality control. Aim for less than 1%.
Are unapproved accounts common?
"Multiple Amazon Seller accounts are very prevalent in certain geographic areas. In Brooklyn, New York, many Amazon Sellers have 5-10 accounts without Amazon's permission. In Shenzhen, China, many Amazon Sellers have 50-100 accounts. In both areas, there are very high concentrations of Amazon Sellers. In China, sellers with multiple accounts without Amazon's approval also benefit from the Great Fire Wall, common addresses because the Chinese government builds and supports eCommerce office parks and other factors that help hide multiple accounts." CJ Rosenbaum, Esq.
What if I'm careful and still get caught?
Even if you've covered all of your bases, it's possible Amazon could still find out you have multiple unapproved accounts and suspend or ban all of them immediately. This isn't the end of selling on Amazon for many sellers—particularly those we work with. Frequently, we're able to reopen the first account you started with, and we're getting accounts reinstated faster as time goes on. This is partly because our team is experienced with the appeal process, but we also suspect Amazon has increased the reinstatement staff to deal with recent upticks in suspensions and subsequent appeals.
If you choose to make an appeal on your own without the help of a trusted Amazon Sellers Lawyer, learn what Amazon really wants to see in the appeal letter before you start.
Bottom Line
As we mentioned before, it's time-consuming to manage multiple unapproved Amazon accounts. The expenses will be just as demanding.
That's why we don't recommend this for brand new or average sellers. Only advanced successful sellers should attempt to open multiple Amazon Seller accounts without approval. If you are able to do this successfully, you'll be rewarded with a more stable business and multiple revenue sources—meaning you won't sweat future Amazon TOS changes quite as much. That alone could make it worth it.