MAP Pricing: What Amazon Sellers Need to Know
'MAP' stands for minimum advertised pricing.
Minimum advertised pricing refers to when a manufacturer tells its distributors and retailers that they cannot advertise the products in their inventory for less than what the manufacturer says. On Amazon.com, this means that you cannot list the price you want to offer customers, also known as "vertical agreements".
However, what if you cannot sell the product for the MAP? Will you be forced to have your inventory take up space in Amazon's FBA warehouses? Why should you be told what price you must sell your products at?
Where does MAP stand today?
In 2007, the case Leegin Creative Leather Products Inc. vs. PSKS, INC was argued before the U.S. Supreme Court. The question at hand was whether it was legal or not for manufacturers to set MAP pricing on products. In a 5-4 decision the court ruled that it was not legal. However, the Court acknowledged that in some cases, MAP pricing would be permissible.
This brings us to today. MAP pricing is not commonly found, but is found on online platforms. MAP prices are only imposed on off-site advertising sites like Amazon, Newegg, eBay, etc. Brick and mortar stores don't have the same restrictions.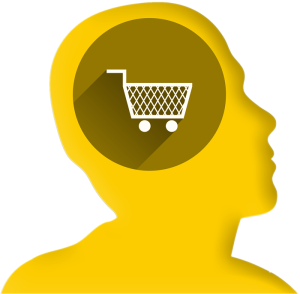 MAP Issues on Amazon.com
Although Amazon does not enforce MAP agreements on the platform, many manufacturers and distributors assert intellectual property complaints against Amazon sellers in an attempt to control distribution. These are the classic baseless rights owner complaints against Amazon sellers.
For Amazon's purposes, these agreements hold no basis for asserting this type of complaint.
Nevertheless, failure to deal with these issues may lead to a suspended Amazon account.
The first step to resolving a situation like this is to reach out to the complainant and show Amazon that you are attempting to resolve the issue off-platform. Amazon's email to the suspended seller directs the suspended seller to try and resolve the issue with the complainant. Although this does not usually work, it gives the suspended Amazon seller an opportunity to appeal to Amazon. This in turn will require that Amazon steps in and takes appropriate action which may lead to a final resolution of the matter.
What are manufacturers being told?
Many large groups of corporate lawyers have told manufacturers that MAP pricing should force Amazon and other internet sellers to impose extra clicks on sellers' customers. Online sellers can impose extra steps for their customers like "call for pricing" or "add to cart to see price". But more clicks mean fewer sales. Manufacturers have also been told that they should try and impose their price restrictions broadly.
If you have an issue with MAP pricing or intellectual property claims on Amazon, call us at  1-877-9-Seller or email us at CJ@AmazonSellersLawyer.com