I hope your week is going well! I wanted to pop in and personally ask if there is a way I can help you?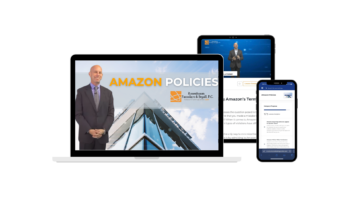 Are you stuck on trying to figure out what you need to do in your Amazon business?
Are you discouraged that you have an issue that you can't seem to find enough support from Amazon?
Business can be lonely. I want you to have a community and support group around you who will celebrate and encourage you when the going gets tough.
That's what the Amazon Training Center is for, to be able to support you in whatever season in your business you are in right now.
What I see repeatedly are questions about account suspensions, IP complaints, sales declining, selling their Amazon account, how to scale their business, etc. These are the things we focus on with your Amazon business training.
I want you to crush your year, that's why I want to invite you and use my personal discount code: CJ50 to get it at 50% off.
>>Click this link to avail Build Value Into Your Amazon Based Business Course<<
That code is only valid for the first 10 people who will use it, so better use it now before it's too late.
I'll wait for you inside. Here's to your success! – CJ Rosenbaum, the official Amazon Sellers Lawyer