What is Arbitration?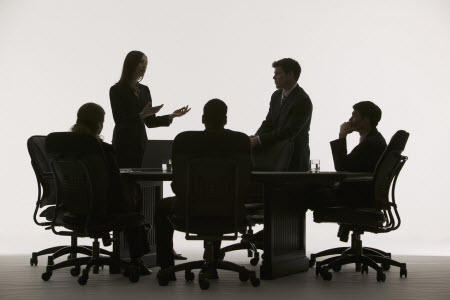 All customers making purchases on the Amazon platform are required to complete their purchases by reviewing a final checkout page and clicking a "place your order" button located on that page.
At the top of the checkout page, under the heading "Review Your Order," there is a notice to customers stating that "by placing your order you agree to Amazon.com's privacy notice and conditions of use." The words "privacy notice" and "conditions of use" are set off in blue text that links to the full texts of both the privacy notice and conditions of use. The conditions of use contain Amazon's arbitration agreement.
When Amazon cases result in litigation, there are often disputes amongst the parties as to what forum the proceedings will take place in. Many cases arise where a party is challenging Amazon's right to include an arbitration clause and wishes to have the case tried in a traditional court setting. The court's generally side with Amazon, and hold that the arbitration clause is not "unconscionable," and thus is enforceable.1
Amazon litigation may also be complex; many cases involve multiple parties as well as multiple issues. In some cases, courts grant motions to stay (postpone) proceedings in order to arbitrate certain issues prior to fully litigating others in a traditional court setting.2 These types of orders are aimed at promoting judicial economy and maintaining proper enforcement of arbitration clauses, as well as maintaining clarity in the resolution of each issue.
---
Andrew K. Ranazzi v. Amazon.com, Inc., No. L-14-1217, Ct. of Appeals Ohio, 6th App. Dist. (2015).
Id.
---
Segal v. Amazon.com, Inc., 763 F. Supp. 2d 1367, 2011 U.S. Dist. LEXIS 11429 (S.D. Fla. 2011).
Plaintiff is an Amazon seller who sued Amazon in Florida court for unjust enrichment and tortious interference after Amazon allegedly did not release to Plaintiff the profits of its sales on Amazon's website. Relying on the "Participation Agreement" that sellers are required to enter in order to sell on Amazon's website, Amazon argued that the agreement specifically states that any such lawsuits are to be brought in Washington state courts, and asked the Florida court to dismiss the case or transfer it to Washington. The court here upheld the forum selection clause.
Fagerstrom v. Amazon.com, Inc., 141 F. Supp. 3d 1051, 2015 U.S. Dist. LEXIS 143295 (S.D. Cal. 2015).
In this case, consumers claim there is a discrepancy between Amazon's prices and other retailer prices of products. When checking out on Amazon, each customer muse agree to the conditions of use in order to complete their order. Amazon's conditions of use states that any dispute must be resolved through binding arbitration. The court granted Amazon's motion to compel arbitration and dismisses this action because the terms of the agreement were both fair and beneficial to both parties.
Ranazzi v. Amazon.com, Inc., 2015-Ohio-4411, 46 N.E.3d 213, 2015 Ohio App. LEXIS 4277 (Ohio Ct. App., Lucas County 2015).
In this case, the court stayed proceedings until the outcome of Arbitration which was an enforceable forum for the dispute under the agreement between plaintiff and Amazon for use of its website.
Nicosia v. Amazon.com, Inc., 84 F. Supp. 3d 142, 2015 U.S. Dist. LEXIS 13560 (E.D.N.Y. 2015).
Arbitration was proper forum for plaintiff's issue where they agreed to arbitration prior to using Amazon's website to make a purchase.
Lasoff v. Amazon.com, Inc., 2016 U.S. Dist. LEXIS 9878, 2016 WL 355076 (D.N.J. Jan. 28, 2016).
In this case, plaintiff Amazon seller was suing Amazon.com in New Jersey for trademark infringement, anti-trust violations, and unfair business practices because Amazon allowed other sellers to sell similar products to those of plaintiff. All sellers using the Amazon platform are subject to Amazon's terms of use, which contains a forum selection clause requiring litigation in a Washington court. The court ordered a venue transfer to Washington because it found that there were no public or local interests weighing strongly against the transfer.