Reinstating Amazon Sellers from Inauthentic Claims, Counterfeit Allegations & IP Complaints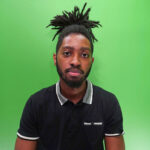 My team is the absolute best in the world. We write the best plans of action, we get more IP complaints retracted then, I believe, any company out there on Earth. And today, I want to talk to you about two huge assets to my firm: Vin & Jacques, both college-educated paralegals with us for years. And why am I telling you about them today?
Why am I taking up your time bragging about how awesome these guys are?
Because each one of them each, one of them on their own, got four reinstatements each last week, and those reinstatements are in addition to the ones by Brianna, Declan, Chris, Kerry, and Ashley. They just absolutely crushed it last week and they included copyright complaints, there was ODR rates, there were trademark issues, there were other intellectual property issues, there was an inauthentic in there and they just absolutely crushed it.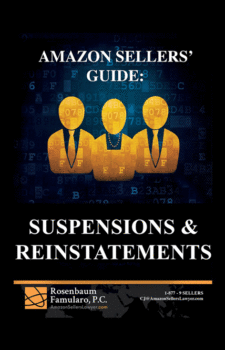 So if you want to know how we win reinstatements of listings, reinstatements of accounts, you can go and download our book, the Amazon Sellers' Guide to Suspensions and Reinstatements.
By simply donating $1. Feel free to donate more. Please donate 10, 20 or 50 bucks. But if you can only spare $1, for a $1 donation to the Ty Louis Campbell Foundation, a foundation that raises money to fund research into better cures to pediatric cancers, you can download our book and learn how we win reinstatements for sellers all over the world.
So Vincenzo thank you, Jacques, thank you. If you want our help with reinstating Amazon sellers, contact us, we're here for sellers seven days a week.
CALL 1-877-9-SELLER FOR A FREE CONSULTATION