Amazon Sellers Lawyer Anthony Famularo, partner at Rosenbaum Famularo, PC is speaking at the Midwest e-Com Conference 2018:
July 20 – 21, 2018
7 am to 5 pm
Minneapolis, Minnesota
University of St. Thomas – Schulze Grand Atrium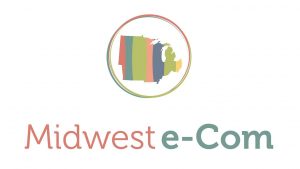 You're invited to join us for the 5th Annual Midwest e-Com Conference for Sellers by Sellers in Minneapolis, Minnesota!
2018 is going to be the best year yet with expert speakers and sponsors from some of the most respected companies in the e-commerce space.
Anthony is proud to be one of the sponsors attending the Midwest e-Com Conference. Don't miss this great opportunity!
JULY 21, 2018
9:00 am – 9:45 am
For more details and to register: midwestecom.com
Every attendee gets a FREE copy of our AMAZON SUSPENSIONS BOOK.
Midwest e-Com Conference 2018
This event helps sellers on Amazon, Ebay, Etsy, and more learn what's changing in the world of ecommerce, new tactics to market their businesses, rules of selling through these different platforms, and how to grow their businesses. Midwest e-Com Conference is created by fellow sellers for our fellow sellers. Our event brings in a wide range of experience from sellers who are just testing the water to seasoned sellers. By attending Midwest e-Com you will get the opportunity to network with sellers, vendors, experts, and more! Don't miss the chance to grow your business and your network.
Anthony Famularo is a Partner and Managing Attorney at Rosenbaum Famularo, P.C. (Amazon Sellers Lawyer). Anthony has been with the firm since it was founded. As Managing Attorney, he has experience in handling hundreds of cases for Amazon Sellers of all sizes dealing with both buyer and rights owner complaints, as well as other suspension issues. In addition to helping sellers deal with account issues on a daily basis, Anthony also helps sellers develop and protect their own brands and related intellectual property rights.