What Do Unfair Competition Laws Do?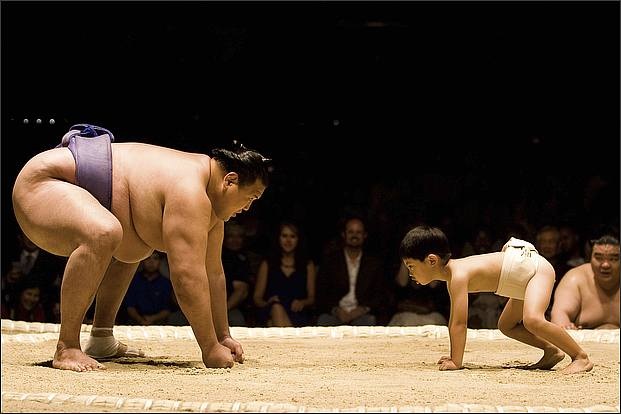 Unfair competition laws aim to prevent economic injury to businesses through wrongful and/or deceptive practices.
There are two general categories regarding unfair competition: (1) to refer only to torts that are meant to confuse consumers as to the source of the product; and (2) "unfair trade practices." Some common examples of unfair competition include trademark infringement, misappropriation, false advertising, "bait and switch" sales techniques, use of confidential information from a former employee, theft of trade secrets, trade libel, and false representations of products or services.
Amazon litigation dealing with unfair competition is commonly found in the laws of intellectual property. It is common for manufacturers to accuse Amazon and its sellers of violations of copyrights, trademarks, and/or patents. Claims often include copyright violations for use of an image in a product detail listing, trademark violations and accusations of inauthentic or counterfeit products, as well as similar products claiming patent violations.
---
A'lor Int'l v. Tappers Fine Jewelry, Inc., 605 F. App'x 662 (9th Cir. 2015).
This was a copyright infringement case in which A'lor International, Ltd. appealed a summary judgment order that ruled in favor of its competitors who were producers, distributors, and retailers of jewelry. The Court vacated the attorneys' fees award because Defendants were not prevailing parties with respect to the two designs that the district court dismissed without prejudice.
Baghdasarian v. Amazon.Com Inc., 458 F. App'x 622 (9th Cir. 2011).
Here, the court was determining on appeal whether the district court erred in granting summary judgment for plaintiff's reliance claims in favor of defendant Amazon.Com Inc. (Amazon), where plaintiff claims his decision to purchase books on the Amazon market place was based on total cost and security. The court affirmed the district court and found that because plaintiff testified that he made purchases based on comparative shopping to find the best price based on price and security, that he had not shown that he relied on Amazon's misrepresentation.
Baghdasarian v. Amazon.Com, Inc., 258 F.R.D. 383 (C.D. Cal. 2009).
Here, the court was deciding whether to grant plaintiff's motion for class certification The court ultimately granted plaintiff's motion. The court found that plaintiff had standing to bring his claim, and satisfied the requirements of Rule 23(a) for numerosity, commonality, typicality, and adequacy, as well as the rule 23(b) requirements of predominance and superiority.
Corbis Corp. v. Amazon.com, Inc., 351 F. Supp. 2d 1090, 2004 U.S. Dist. LEXIS 27155, 77 U.S.P.Q.2D (BNA) 1182 (W.D. Wash. 2004).
In this case plaintiff claimed to have copyright interests in two photographs that Amazon placed on it's website IMDb.com as well as hundreds of photographs that were being sold by vendors on Amazon without Plaintiff's permission. Amazon is protected from liability under the DMCA for copyright infringement occurring on its third party vendor platform because Amazon qualifies as an Internet Service Provider protected under DCMA, does not have affirmative duty to police possible infringement, but must take reasonable steps if is alerted to infringement.
Gerlinger v. Amazon.com, Inc., 311 F. Supp. 2d 838, 2004 U.S. Dist. LEXIS 4604, 2004-1 Trade Cas. (CCH) P74,363 (N.D. Cal. 2004).
Plaintiff could not succeed on antitrust claim when the alleged violation was a price-fixing agreement that actually provided customers with lower prices.
M-Edge Accessories LLC v. Amazon.Com Inc., 2013 U.S. Dist. LEXIS 311 (D. Md. Jan. 2, 2013).
The court denied the Defendant's Motion to Dismiss, as it determined the plaintiff's complaint contained enough factual allegations to support the claims.
Sanmedica Int'l, LLC v. Amazon.com, Inc., 2015 U.S. Dist. LEXIS 50470 (D. Utah Mar. 27, 2015).
Court refused to grant Amazon's motion to dismiss where it found the use of Plaintiff's trademark may cause initial interest confusion and this was a question for the jury.
Sellify Inc. v. Amazon.com, Inc., 2010 U.S. Dist. LEXIS 118173 (S.D.N.Y. Nov. 3, 2010).
The court here was determining whether to grant defendants motion for summary judgment. The court granted the motion. The claims at issue here required direct action by Amazon in order to state a claim and no evidence existed as to this point. Further the court found that the damages requested by the plaintiff were too speculative to survive a motion to dismiss. The court therefore granted the motion.
Sen v. Amazon.com, Inc., 2013 U.S. Dist. LEXIS 178447, 2013 WL 6730180 (S.D. Cal. Dec. 19, 2013).
The issue here was whether the court should grant defendant Amazon.Com, Inc.'s Motion to Enforce the Settlement where both defendant and plaintiff, Sen had signed the settlement, but plaintiff was attempting to add additional terms to the agreement. The court granted the motion because it found the agreement to be complete, unambiguous, and intentionally entered into, the agreement contained all material terms and plaintiff's additional concerns were unfounded, and because the agreement contained valid consideration.
Video Professor, Inc. v. Amazon.com, Inc., Civil Action No. 09-cv-00636-REB-KLM, 2010 U.S. Dist. LEXIS 29414 (D. Colo. Mar. 8, 2010).
The court here was determining whether to grant plaintiff's motion to modify the discovery schedule. The motion was denied and the court held that plaintiff had not shown good cause for amendment of the deadline for discovery. Plaintiff's efforts to pursue discovery were less than diligent, and plaintiff had not shown evidence that additional discovery was relevant to the claims as they were stated in the complaint.